Bathroom fitting SW London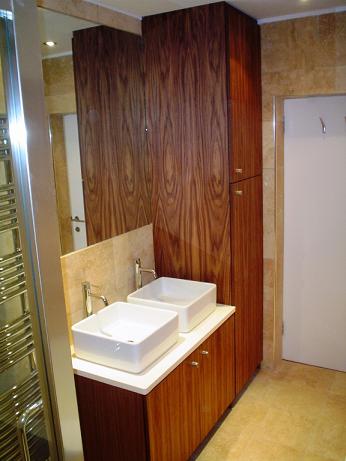 Bathroom is one of the most important rooms in a house and our company bathroom fitting services for SW London are offered to meet demands of clients who want to have a new and carefully designed bathroom.
Our company provide the best possible range of services to make sure that every piece of the project is prepared, designed and managed by the best CAD drawers, fitters and managers with years-long experience and knowledge.
Comprehensive bathroom installation South West London
Professional skills & knowledge guaranteed
The skills which our bathroom fitters and installers possess have been gained throughout many years of professional and varied projects of extensions and conversions which they accomplished.
Depending on whether you want your bathroom to be the place where you take showers or baths – our professional engineers will help to make your dreams come true. Our company provide comprehensive refurbishing, repairs, installation and fitting works for all types of bathrooms. Each bathroom installation and bathroom fitting SW London service is planned and performed using different building materials, different arrangement plans for washbasins, baths, shower enclosures, sinks, electrical and lighting systems fitting an many more.